In addition to all commercial visual services for the Marketing, Advertising, Editorial and Luxury Industries, Jorge Parra Photography also offer private Consulting Services for individuals and corporations, in need of updating/upgrading their own photo/video hardware and resources, as well as the training of people in charge of those types of equipment.
Jorge Parra Photography is also a Registered Vendor for different government agencies, through the National System for Awards Management system, (SAM).
You can also find us on the ARIBA NETWORK For Corporate Clients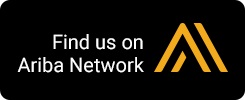 Jorge Parra Photography is also a Dun & Bradstreet certified company and registered with the Small Business Administration (SBA). This is part of the certification and registration process required to be able to provide additional consulting and vendor services to both local, regional and national entities and agencies in need of both visual services and/or equipment consulting, training, and purchases.
Please contact us for more details on our consulting and vendor services through Jorge Parra Photography in Miami

And of course, we accept all standard forms of payment!!